KING AIR ACADEMY
Initial and Recurrent Training
The King Air Academy™ (KAA) is comprised of the most experienced King Air pilots and instructors in the industry.  Our mission is to provide efficient, relevant and personalized instruction, specific to the Beechcraft King Air, for today's flying environment while respecting your time and money.
CONTACT US
LEARN MORE
COVID-19 March 25 Update
Due to corporate and international travel restrictions and the State of Arizona restrictions on restaurants, gatherings, and hotels, we find it necessary to postpone any currently scheduled and any new training until after April 20.   Since this is a very fluid situation, the April 20 date is subject to change.   The risk to our customers and staff is far too great to continue business as usual.
During this time, our facility is being professionally cleaned and with the addition of 2 additional full-motion simulators in the last month, we will be more ready than ever when the pandemic has run its course.
We are still available to discuss and schedule your training requests.   Please give us a call at 602-551-8100 ext 9 and you
will be transferred

to someone who can assist you.
 

– King Air Academy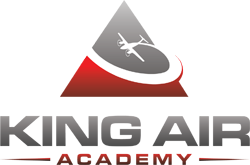 Our training courses are designed for both the professional flight crew and the owner/single-pilot operations. A "Pinch Hitter" course is also available for non-pilots. We have preferred rates at nearby hotels, and provide a working lunch during training. Let us help make your Initial or Recurrent Training something you look forward to and enjoy.
The long-awaited "The King Air Book – Volume II" by Tom Clements is here.   In this second volume, Tom has compiled additional tales from forty-seven years of flying and teaching in the world's most popular executive aircraft.
HOW WE TRAIN – Focused exclusively on King Airs – Personalized based on aircraft type & your experience – ForeFlight available for all phases of flight – Centered around today's flying, including WAAS approaches – Qualified instructors with thousands of hours of King Air training
The Academy is proud to utilize the procedures and techniques outlined by Tom Clements.  Every student at the King Air Academy will receive a copy of Tom's "The King Air Book".
Our Recurrent program is designed to benefit pilots who have previously completed an Initial training program for the King Air model they regularly fly.  Upon successful completion of both the Ground and Flight Training portions of the program, a Certificate of Completion is issued for insurance purposes.
Our Initial program is designed for pilots who currently fly multi-engine airplanes, but are new to the King Air.  Upon successful completion of both the Ground and Flight Training portions of the program, a Certificate of Completion is issued for insurance purposes.
We have Type Rating programs designed for both the Professional Pilot and the Owner Pilot.
The Pre-Purchase Flight Evaluation is an independent, unbiased, evaluation of the aircraft utilizing our vast expertise with all King Air models.
After the inspection and maintenance are completed, the Acceptance Flight is done to ensure the aircraft's systems are indeed performing as intended and that all items in the Issues list are corrected. The Acceptance Flight results in a comprehensive report of all identified issues.
The first flight after maintenance is your most dangerous flight.  Most facilities do not fly the aircraft after maintenance.  The Post Maintenance flight determines if the airplane is truly ready to leave the shop.
At King Air Academy, we offer a variety of static and motion simulators to fit your training needs.  For clients that desire actual "in aircraft" training in addition to simulator training or that are new to King Airs and would like to perform 'real world' flight scenarios with one of our qualified instructors, we offer training in your King Air.