KING AIR ACADEMY
Initial and Recurrent Training
The King Air Academy™ (KAA) is comprised of the most experienced King Air pilots and instructors in the industry.  Our mission is to provide efficient, relevant and personalized instruction, specific to the Beechcraft King Air, for today's flying environment while respecting your time and money.
CONTACT US
LEARN MORE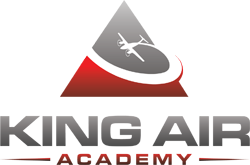 Our training courses are designed for both the professional flight crew and the owner/single-pilot operations. A "Pinch Hitter" course is also available for non-pilots. We have preferred rates at nearby hotels, and provide a working lunch during training. Let us help make your Initial or Recurrent Training something you look forward to and enjoy.
HOW WE TRAIN – Focused exclusively on King Airs – Personalized based on aircraft type & your experience – ForeFlight available for all phases of flight – Centered around today's flying, including WAAS approaches – Qualified instructors with thousands of hours of King Air training
Currently a pilot, a mechanic, an FBO operator and airport manager, I have been around aviation most of my life.  The King Air E90 and B200 are new additions to our operations.  I found the King Air Academy (when they first started).  Since then I have continued to come back every year and have found that it is not the 'same old' training every year but training tailored to my experiences, NTSB reports and analysis, and more in-depth systems discussions.  I really cannot say enough about my years of training at the King Air Academy and the best part is that I can call the folks at KAA  and talk to them anytime with questions or just to discuss something about the airplane.   I would strongly recommend them to any King Air owner or pilot. - C. G. E90,B200 and beautiful V77 Stinson - E-90 Initial & Recurrent
By far the most in-depth King Air 200 training I have experienced.   Zach is very experienced and it is evident these guys actually fly! This is my third year at KAA and they are continually updating the curriculum and the simulators.  This is the first time I truly look forward to training.   Just a side note:  the lunches are GREAT.  Keep it up! - Mike Baker - B200 Initial/Recurrent
As an owner-pilot, I was looking for a better experience for my recurrent training.  I found it at the King Air Academy.  The facility and staff were top notch.  The simulator optics were the best I have seen.  My instructor had current real-world experience.  We flew my B200 on day three and took her through the paces.  A fantastic experience. - L.W.  B200 -61's - B200 Recurrent
I have attended many training facilities and the King Air Academy has, by far, the most knowledgeable instructors, best course materials and the most reliable simulators of all the schools I have attended.  In addition to the simulator, the time spent in my own aircraft was the absolutely the best, most effective training I have ever experienced. - John Glidewell - B200 - Recurrent Training
Thank you, Zach and King Air Academy for the great week of instruction and learning.  It's been over 10 years since my last King Air school with CAE.  Your curriculum was thorough and fast paced….but Zach took a patient approach to his instruction, and knew exactly when to reiterate key safety concepts & best practices.  I now have a much better appreciation of this aircraft's design & performance due to studying Tom's book ahead of time.  I'm already looking forward to next year's F90 recurrent and a "deeper dive" on the capabilities of this wonderful flying machine. Thank you, Zach and King Air Academy. - J.R. - F90 Advanced Recurrent Training
Just wanted to write a quick note about the King Air Academy.  I have attended many training sessions in my aviation career, but I have never been treated so well and learned so much.  The folks at KAA could not have been nicer.   Not only was my instructor a real King Air pilot, but he had actually flown the aircraft we purchased.   The F90 is certainly not the popular King Air (only a couple of hundred built), but the training materials and the instructor knowledge, of the F90, is really remarkable.  Class always started on time, they bring lunch every day, and we would go until we finished.  I would HIGHLY recommend the King Air Academy for all King Air pilots! - J.S. (and the infamous Bill U.) - F90 Initial Training
My initial training with the King Air Academy was the most enjoyable training course I have ever attended.  The instructors were very knowledgeable about modern, sophisticated training aids. The entire staff was very friendly and made the entire training event a pleasurable experience.  I highly recommend any future training courses should be completed here. S.A. (Other: LR-JET, CE-500, C-525S, IA-JET, N-265, B-727, B-737, B-757/767, B747, B-747-4, DC-9, DC-10, A-320, A-330) - C90B - Initial Training
Returning to General Aviation after 30 years of airline flying I can't imagine a better program to be associated with in the King Air world than the King Air Academy. The initial training was professional, personal and tailored to my needs and our F90-1. The support I received and continue to is outstanding. The entire group associated with the Academy is an ongoing resource for me as we enjoy our King Air. Well done, KAA! - P.R. - F90-1 Initial Training
After purchasing the King Air B100 (the 'different' King Air) , I searched for a training facility that would have the depth to train differences and the TPE331-10's (this is not the normal PT6 King Air).   After a considerable amount of looking, I found the King Air Academy and Tom Clements.  The materials were all specifically related to the B100, the Garrett engines and all the little details that make the B100 just a bit different.   Some of the training was done in the simulator but we also spent hours in the aircraft learning about start locks, full trim up and down scenarios, and single engine flight.   The training could not have been any more specific to the B100, look no further than the King Air Academy for your training. - M.S and Dean Benedict - B100 Initial & Recurrent
What a great experience.  We attended the 6-day Advanced Initial for our transition to the E90.  After the extensive classroom, simulator and actual aircraft time, we are ready to go back to South America, fully prepared to fly.  Not only were we able to fly approaches in the states (of all types), but we were able to fly all the airports we frequent in our own country.  The King Air Academy greatly exceeded our expectations!  Clint is a very experienced instructor. - D. S. - South America - E90 Advanced Training
As with all my past aircraft training, I look for the best quality I can find.  I reviewed the training options for King Air's and selected King Air Academy.  It was great; I had the best time completing my initial F90 training.  I wanted to train in my F90 and KAA accommodated blending in actual and simulator flight time in addition to ground school.  All 3 components were comprehensive.  My instructor (Zach) was a ball of energy charging hard every session with patience and great teaching skills never talking me down when mistakes were made.  He created a great learning environment with clear communication, reasoning using experiences to drive home the concepts.  I recommend King Air Academy without hesitation. I'll be returning. - B.M. - F90 Initial
Wanted to drop a photo following my FANTASTIC initial training at King Air Academy !!  I felt a GREAT confidence upon departure from KDVT back to Illinois in my C90 upon receiving my instruction from you.   Zach, you exhibited great instruction with both the sim and in the plane.  I also enjoyed our time with Tom!  He, like you, are very gifted and I THANK YOU both for a GREAT training facility!  I am excited to tell others about your training and look forward to my next visit. - H.C. - C90XP Initial Training
Having flown many aircraft from single and multi-engine piston to a turbine Lancair IV.  Stepping up to the multi-turbine engines, I searched for the best-equipped school to receive my Initial Training.  The King Air Academy is the only training facility that I found had not only multiple simulators but an actual aircraft.   Getting lots of time in the simulator was great, getting 5+ hours in an actual King Air made the entire trip from Brazil well worthwhile.   I would (and have) recommended KAA to anyone that has a King Air but more importantly, anyone that is moving up to a King Air.  The facility, staff, simulators, and aircraft were all first class (and I very much enjoyed lunches each day!) - Gerard - F90 Initial Brazil
I've been flying for about 4 decades.  I'm transitioning from an F90-1 to a B200 and I found King Air Academy through a friend who highly recommended them for their individualized training with training tailored to you.  Not only individualized training for the pilot but on your actual aircraft. And that means if you have modifications, any of the Raisebeck modifications, it's included.  I 've attended most of the other academies, both large and small, and have never found instruction to be more personalized or better than it is at King Air Academy.  In fact, I've learned several things that I never knew in this entire flying career just by coming here and taking this course. So I would highly recommend to you, that you come out and try King Air Academy. - P.W. - AF90-B200 Initial
The Academy is proud to utilize the procedures and techniques outlined by Tom Clements.  Every student at the King Air Academy will receive a copy of Tom's "The King Air Book".
Our Recurrent program is designed to benefit pilots who have previously completed an Initial training program for the King Air model they regularly fly.  Upon successful completion of both the Ground and Flight Training portions of the program, a Certificate of Completion is issued for insurance purposes.
Our Initial program is designed for pilots who currently fly multi-engine airplanes, but are new to the King Air.  Upon successful completion of both the Ground and Flight Training portions of the program, a Certificate of Completion is issued for insurance purposes.
We have Type Rating programs designed for both the Professional Pilot and the Owner Pilot.
The Pre-Purchase Flight Evaluation is an independent, unbiased, evaluation of the aircraft utilizing our vast expertise with all King Air models.
After the inspection and maintenance are completed, the Acceptance Flight is done to ensure the aircraft's systems are indeed performing as intended and that all items in the Issues list are corrected. The Acceptance Flight results in a comprehensive report of all identified issues.
The first flight after maintenance is your most dangerous flight.  Most facilities do not fly the aircraft after maintenance.  The Post Maintenance flight determines if the airplane is truly ready to leave the shop.
At King Air Academy, we offer a variety of static and motion simulators and aircraft models to meet your training needs.
King Air Academy owns and operates two aircraft for clients that desire actual 'in aircraft' training in addition to simulator training or that are new to King Airs and would like to perform 'real world' flight scenarios with one of our qualified instructors.